I don't always get round to write long reviews for everything so:
Aliette de Bodard – The House of Shattered Wings (Dominion of the Fallen #1)
It's not me it's you
It's not a bad book. In fact, the prose is beautiful and I definitely want to check out more by the author.
But it has a very strong post-apocalyptic feel to it. True, it's fantasy with angels and magic but there are regular references to the Big Event That Changed Everything. Society has pretty much collapsed and it's survival of the strongest (or survival of those who are protected by the strongest).
I just can't get into post-apocalyptic stuff at all. And this book won't change it.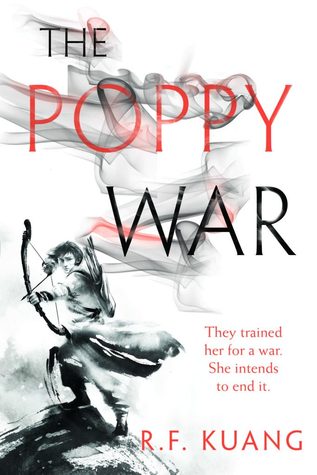 R.F. Kuang – The Poppy War
Same.
This book just combined several of my pet peeves: it starts off very YA-ish with a special child who goes to a magical school, makes a friend but also an arch-nemesis and so on. But at the same time, it also likes reminding us how Dark And Gritty everything is (LOOK! He killed the child because he didn't want to pay for the rest of his life for injuring it!) Now I don't mind grittiness in general. Or special children. But I guess the combination is getting on my nerves? Or the audiobook was a bad idea because if I just could skim-read the boarding school parts it might have been better? I have been assured that after about a third the book gets away from the school but I couldn't even get that far.
Melissa Scott & Lisa A. Barnett – Point of Dreams (Astreiant #3)
I'm getting addicted to this series.
I am not a big fan of mysteries where stubborn higher-ups want to stop the detective from investigating a murder because of reason/politics/whatever and they get into more and more trouble because they, of course, investigate anyway. And Point of Dreams started with exactly such a situation which is why I had a hard time getting into it at first. But Rathe got quickly distracted by other murders (lots of them) he was actually supposed to investigate and the first murder was pushed into the background.
The plot about the theatre murders was then really intriguing (and of course since this is a mystery…are perhaps all murders connected? I couldn't possibly say). I also enjoyed how it got deeper into the magic of Astreiant and showed more of it since so far I had very little sense of how it works.
I also read Salt Magic, Skin Magic and reviewed it over at Love in Panels. (Short version: go and read it)